Father's Day Word Scramble
Download free printable Father's Day Word Scramble PDF to print on letter size paper.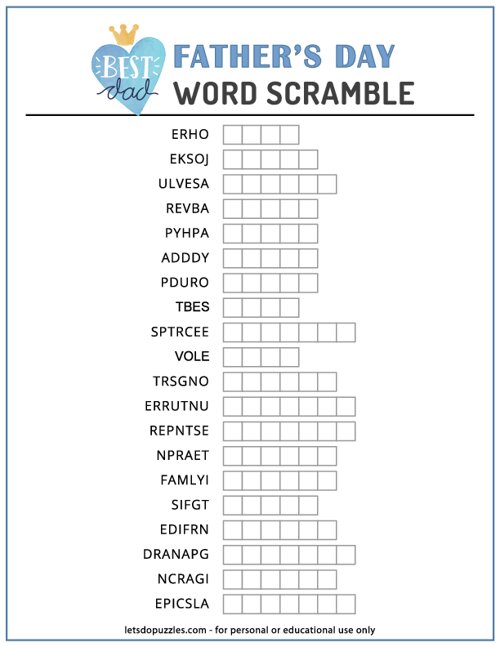 Make Father's Day fun, memorable, and special with our free printable word scramble. It's easy to download and print.
Kids will love unscrambling words related to fatherhood, and parents will love seeing their kids' problem-solving and language skills at work.
This puzzle is a perfect way for parents, educators, and kids to have meaningful conversations about fatherhood. As children go through the word scramble, parents can use the words as a springboard for discussions that highlight the important role that dads play in our lives.
Once the word scramble is complete, the cute graphics and colors make it a perfect keepsake to hang up in a child's room or on the fridge.
Father's Day Word Scramble